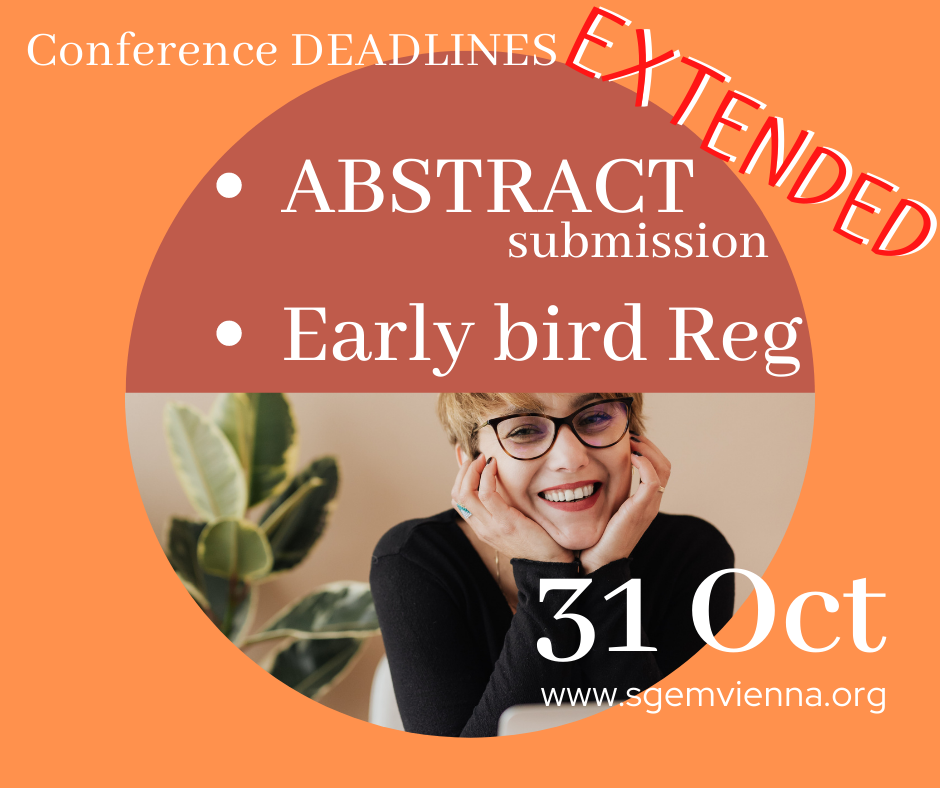 Dear SWS Friends,
The spring and summer were very unusual due to the Covid-19 crisis. Many conferences were cancelled and many researchers had to change their plans in the last moment and weren't able to present their work properly.
We at SWS proved, that science can overcome any obstacle and are the only conference in Europe, brave enough not only not to be cancelled, but to hold on spot sessions in addition to the virtual ones.
Many universities, academies and independent scientists contacted us with the request to participate in our upcoming extended sessions in Vienna.
This is the reason we decided to extend the deadlines for registration and abstract submission and provide as many people as possible with the opportunity to join us.
Kindly check the EXTENDED DEADLINES and ensure your place at the plenary sessions this Christmas.
---