Dear Colleagues, SWS Conference workshops are the right place for professionals to obtain the information on the latest developments in their field and to indulge in specific topics.
You are welcome to join every workshop session as a free compliment for your participation!  A Verification Letter for participation will be also assigned!
Do not miss this opportunity!
"ENABLING CONSUMER TO BECOME PROSUMER: A NEW CHALLENGE IN THE ENERGY TRANSITION AGE"

Conveyor: Prof. Lucia Ruggeri – Full Professor, Director of the School of Specialization in Civil Law, University of Camerino, Italy
Day/ Time: to be announced || Hall: to be announced  ||  Duration: 1h 30 min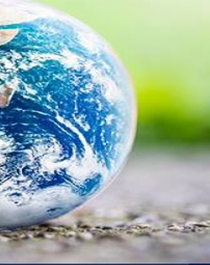 Description: Given that an economy based on fossil energy is no longer competitive, it is of primary importance to make a transition to an energy system based on renewable sources. That implies a global and general rethinking of the energy market, with its transformation from a centralized system to an open system with several production units where the consumer is transformed into a prosumer, that is a consumer who becomes a producer of energy, active on the new market. In the new global regulatory framework, it is pivotal to increase the energy market consumer's knowledge and awareness about the benefits of the evolution in prosumers.
Helping the energy consumers to become prosumers is an important step to achieve the Agenda ONU 2030 goals and can contribute to contrast climate change. The main goal of the workshop is to realize a Prosumer's Chart containing a list of barriers and a list of suggestions to remove prosumer's obstacles and to set up energy communities. The workshop's objective is to share information on the energy communities and analyse legal, economic, and social difficulties encountered by consumers.
>>> Panel and Participant Hands On Exercise and Discussion >>> All panelist and participants define the content of the Prosumer's Chart.
María Dolores Sánchez Galera – Research Associate and teaching fellow in Law and Sustainability, Instituto "Pascual Madoz" - Institute of Land, Urbanism and Environmental Law, Universidad Carlos III, Madrid, Spagna – 10 minutes / Enabling Collective Energy Prosumers as the Only Venue for a Just Transition. A Social Justice Approach.
Kozue Kashiwazaki - Assistant Professor, Faculty of Global and Regional Studies, Toyo University, Tokyo, Japan – 10 minutes. /Emerging prosumers in Japan: from technology to planning-based, top down to bottom-up.
Meruyert Narenova - Docent of Department of Economics & Management, University of International Business, Almaty, Kazakhstan – 10 minutes. / The energy policy in Kazakhstan
Manuela Giobbi – Research Fellow, School of Law, University of Camerino - 5 minutes/Questionnaire presentation
Interaction

+

During the workshop all participants (experts, researchers and professionals involved in energy transition) are involved in the discussion through a questionnaire delivered live streamed. The questionnaire will be accessible through a link that will be communicated at the end of the topic presentation. The questionnaire will be useful to encourage the exchange of knowledge, needs and ambitions.

Questionnaire

+

The questionnaire is composed of two multiple choice questions and two open-ended questions. In each of the two multiple choice questions all participants can choose one of the options and also insert their own comment in the "other" section. In each of the two open-ended questions participants have the opportunity to express their opinion. The questions are used to obtain information on the knowledge of prosumerism, on the development of the energy communities, on the economic, environmental and social benefits that all consumers will have.

Suggestions

+

It will also be useful to collect suggestions from the workshop participants. All the answers will be the basis for the realization of a Prosumer's Chart. The Prosumer's Chart will provide the consumer with the necessary knowledge on prosumerism, energy transition and the decentralization of energy production. The questionnaire will be useful for the exchange of information from the bottom up and promotes the participation of all citizens in energy communities. Participation in the questionnaire is voluntary.
---
"SOUND-MAPPING THE GENES"

Conveyor: Assistant Prof. FREDRIK SOEGAARD - Danish National Academy of Music, Denmark

Day/ Time: to be announced || Hall: to be announced  ||  Duration: 45 min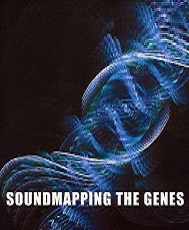 SOUNDMAPPING THE GENES is an artistic project using real biological data in the creative and performing act. Several parameters in the music are controlled by a complete transcription of the genetic code of the H1 histonin protein of the rainbow trout. Via MIDI (Musical Instruments Digital Interface) the code is transcribed so that it can be used as information in the music - a complete genetic code is used in the music to control parameters such as: pitch, modulation speed and depth, delaytime, stereo pans, etc. SMTG is a true inter-disciplinary project between music and biology.
Therefore this project is very much in the spirit of this conference, as SOUNDMAPPING THE GENES is a real demonstration of how art meets science - literally seen.
Fredrik Soegaard - Danish guitarist Fredrik Søegaard was born on 1951: improvisor, composer, teacher, working with improvisations in complex structures like Mandelbrot fractal algorithms or DNA coding sequences, his trademark is unquestionably the use of ground breaking scientific structures.

He has developed his sonic researches through his own groups, occasional collaborations with various musicians/ensembles of mixed genres.
---
"HUMAN LIFE RELOCATION TO OUTER SPACE – VISION OR REALITY?"

Conveyor: Prof. Dr.-Ing. habil. Ildiko Tulbure, University "1 December 1918", Romania
Day/ Time: to be announced || Hall: to be announced || Duration: 1 h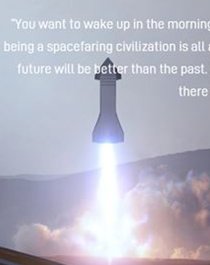 Proposed workshop entitled "Human Life Relocation to Outer Space – Vision or Reality?" is thought as a follow-up workshop of the one organized and held by myself in 2018, entitled "Shaping Sustainable Settlements", more exactly on July the 6th, 2018 in the context of your SGEM2018 Conference.
Currently proposed workshop is planned to integrate and cover almost all topics and sections of the SGEM2021 Conference with its 28 scientific fields, this means that all conference participants could have interest in joining proposed workshop. In fact, the vision of succeeding in the future relocating human life to space by shaping various human settlements, i.e., villages, and cities in the Outer Space together with corresponding infrastructure is related to various fields related to the conference topics.
Human Life Relocation to Outer Space

+

By carrying out brainstorming regarding Human Life Relocation to Outer Space, each participant is engaged in presenting its own ideas connected to the workshop theme by participants Hands-On and discussion. On the other side by inviting participants to carry out a Cross-Impact Analysis related to mentioned aspects relevant for Human Life Relocation to Outer Space, by using participants Hands-On, debates regarding Human Life Relocation to Outer Space will be automatically started and sustained.
As a result of the workshop, I understand delivering at the end a kind of a catalogue of criteria/requirements for Human Life Relocation to Outer Space, i.e. specific demands to be accomplished in order to succeed in carrying out in the future such an attempt, what should be fulfilled by taking into consideration technical, economic, environmental, as well as socio-political and educational criteria.

Sustainable Development of Humanity

+

The audience, to whom the proposed workshop is focused, is not limited to a certain category of scientists or interested persons but is especially thought for personal engaged in technological, economic, environmental scientific innovative fields, as also for decision makers. Not least for scientists being interested in Human Life Relocation to Outer Space, in assuring sustainable development of humanity being relocated also in Outer Space or scientists being engaged in educational processes at different levels, in schools, colleges as well as in universities.
---