LIVE ART PERFORMANCES & ART EXHIBITIONS
Date: Date: 11 - 13 April, 2019
Hall: Palais Niederösterreich, Vienna
Nr. of Paintings: 30 Paintings and One sculpture installation

"Myths of This Present: Project Medusa"

Conveyors: Assoc. Professor ALINA CRISTEA - Cordinator of Chorepgraphy Department at the Faculty of Arts, Ovidius University of Constanta, ROMANIA
Assist. Prof. OVIDIU FELIPOV - Department of Fine Arts, Faculty of Arts, Ovidius University of Constanta, ROMANIA
Assoc. Professor SINZIANA ROMANESCU - Coordinator of Fine Arts Department of Faculty of Arts, Ovidius University of Constanta, ROMANIA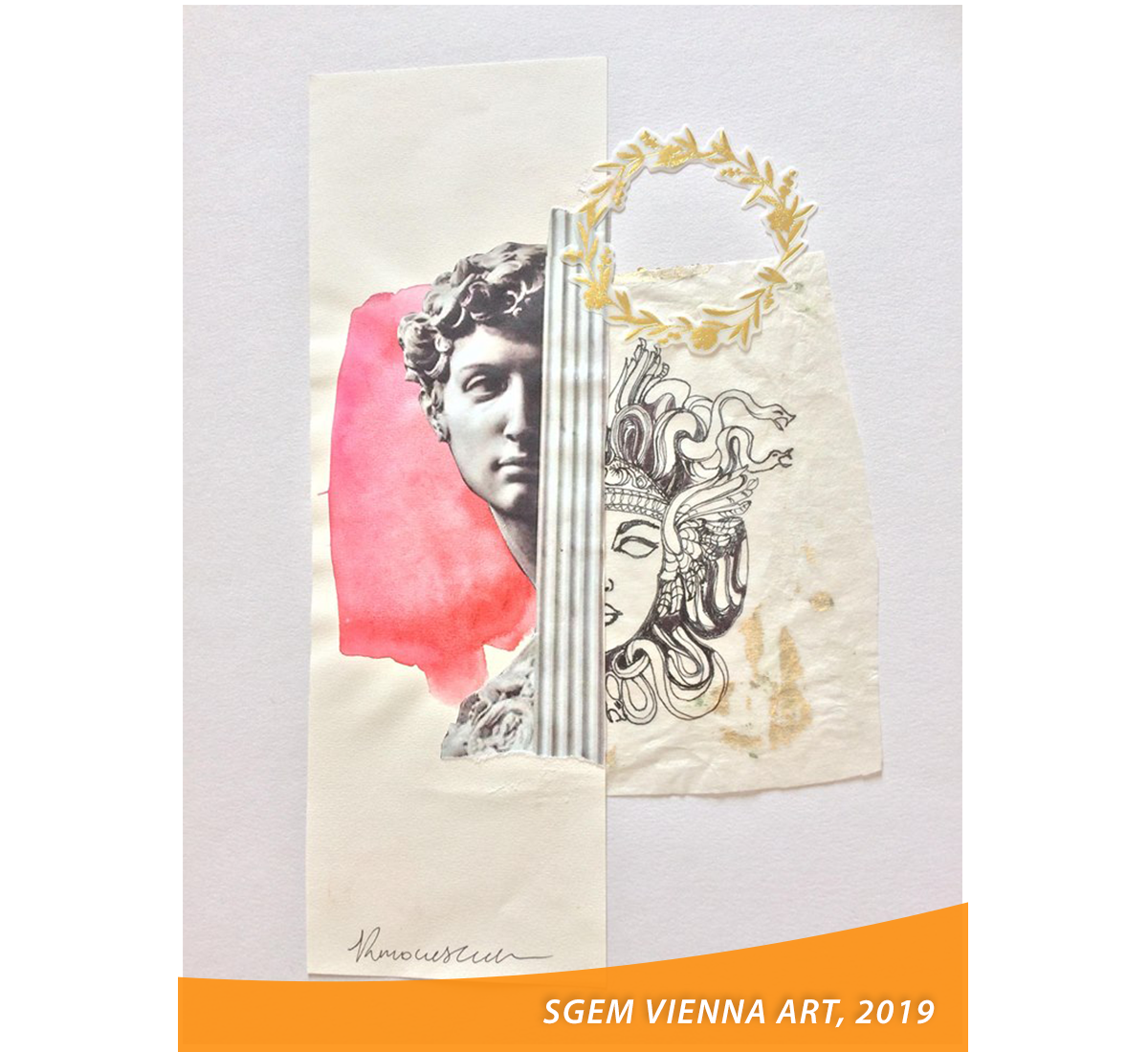 Medusa, mythological monster or Medusa, defenceless victim? Mythology created the Medusa, implicitly, all its victims, and a mythical hero killed it. Art has helped us to become heroes and to look into Medusa's eyes without being turned into stone. Art can help us face the fears and the new monsters we have created. Most recent monster: the phenomenon of migration. In fact, it is not new, because over time, the waves of history have forced millions of people to leave their homes. Today, however, unable to face the crisis, we turned it into a monster and we look at him from the stone-dead statue's point of view. Art is the only magic that can turn us into heroes again. The motivation of this exhibition deals with a very actual theme that affects the entire population of Europe at all levels and, unfortunately, in the long run and we don't want that this monster to be our children's heritage.

---
Date: 11 - 13 April, 2019
Hall: Palais Niederösterreich, Vienna
Nr. of Paintings: 25 Paintings
"Visionary Art Academy"

Conveyors: Visionary Art Academy - The Vienna Academy of Visionary Art, AUSTRIA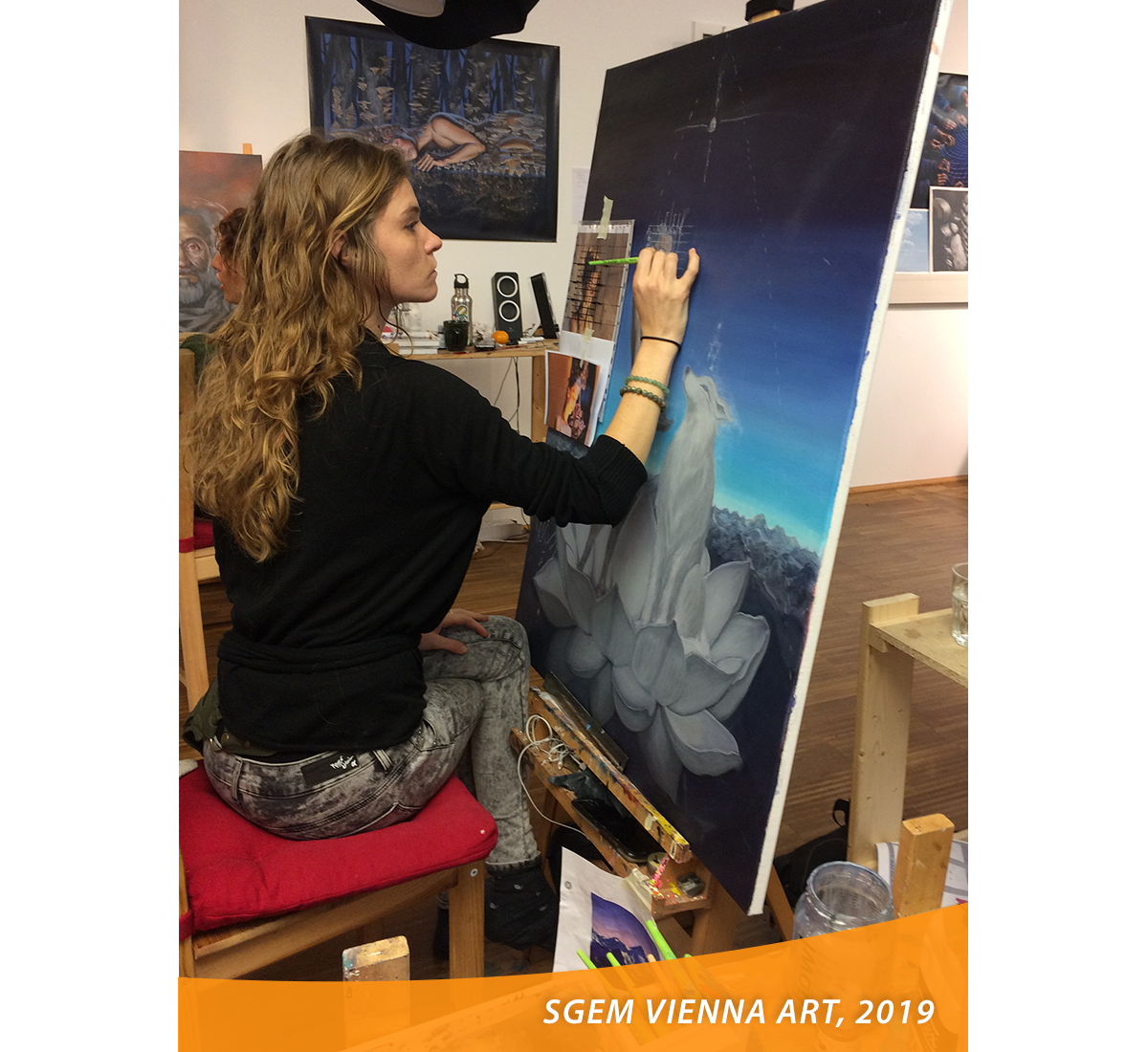 The Vienna Academy of Visionary Art, founded in 2013 in honour of Ernst Fuchs, will display 25 visionary works in Palais Niederösterreich, created by their group of international students and teachers. The themes of the paintings correlate with the pursuits of the Academy, which is to promote a new spiritual renaissance in art by upholding beauty, craftsmanship and style, through the pursuit of scientific and cultural ideals. This art form aims at uplifting awareness and our healing potential, through the further expansion of consciousness, for the evolution of all beings and the planet as a whole.

---
Date: 11 - 13 April, 2019
Hall: Palais Niederösterreich, Vienna

"Human Nature"

Aurora Ioana Popescu - Romanian Italian Visual Artist, studying at the Academy of Fine Arts in Vienna. Austria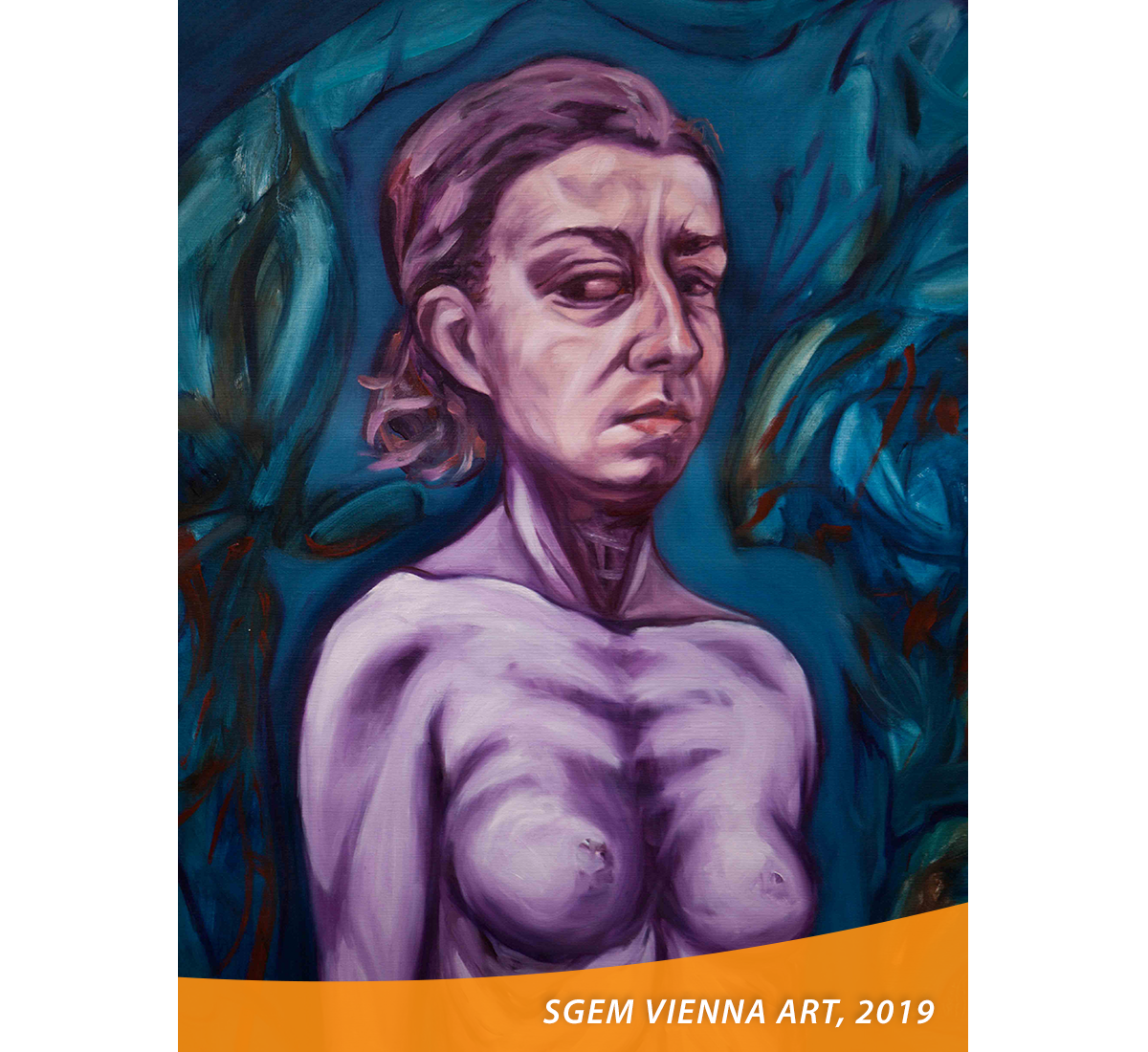 Aurora Ioana Popescu is a Romanian - Italian artist currently studying at the Akademie der Bildenden Künste. Her work is a research on human experience starting from personal emotions, fear, self-limitations and past experiences. Her medium is painting, drawing and photography.
Exploration and discovery of the Self through inner insights, experience, and emotions revealed and manifested in the physical body.

---
Date: 11 - 13 April, 2019
Hall: Palais Niederösterreich, Vienna
Nr. of Paintings: 11 Paintings
"Magic of Colors / Die Magie der Farben"

Gorica Jeremic - Austria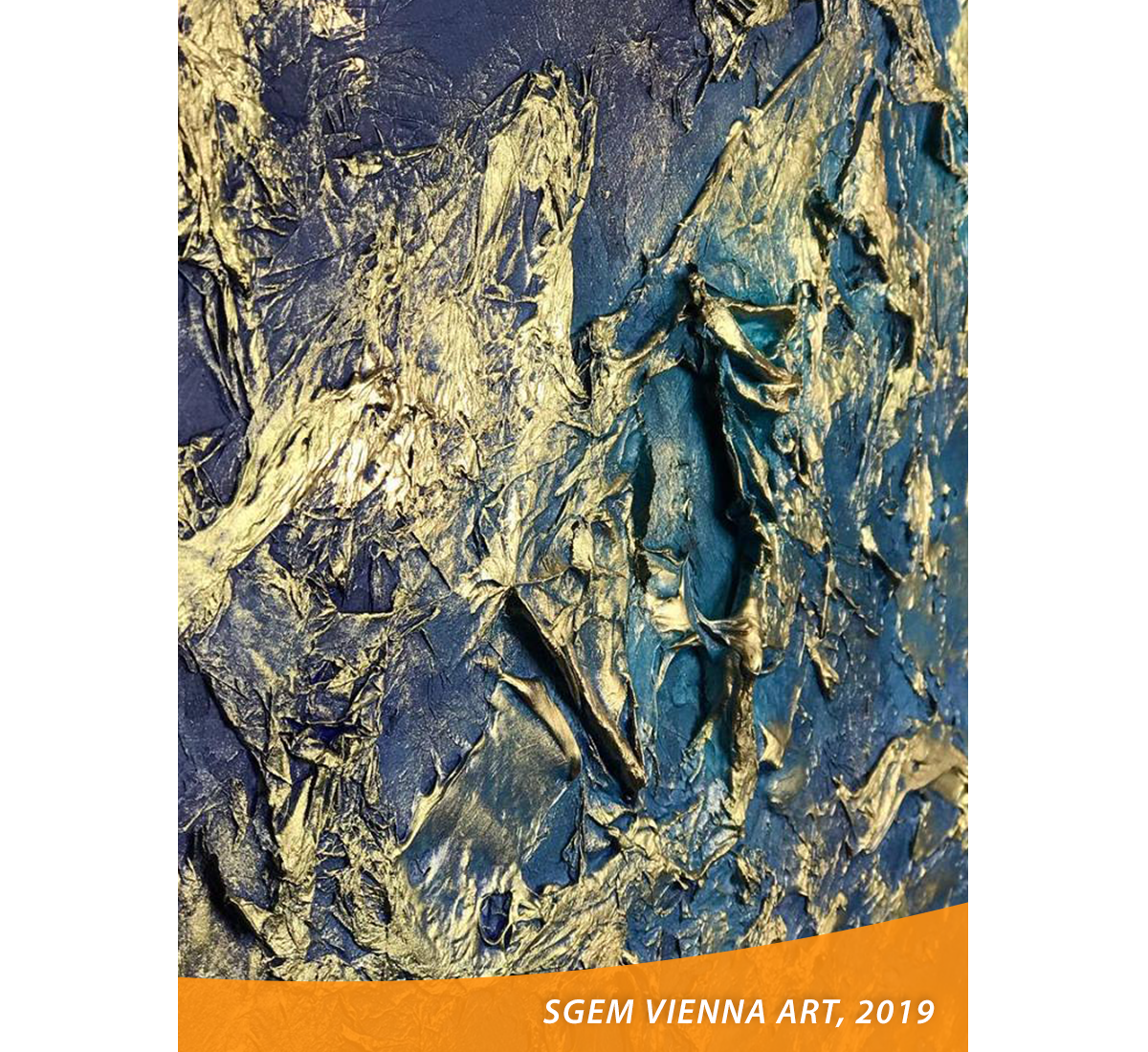 "Painting  is my therapy, when I paint I forget everything around me. The magical thing is that, my pictures are able to cast a spell over other people. Through my pictures I want to express, life is beautiful and worth living no matter how many milestones it holds for us and how rocky the path is. Always be positive and find your magic.
"Das Malen ist meine Therapie, wenn ich male vergesse ich alles um mich herum. Ich lasse mich von der Magie der Farben verzaubern. Das magische ist, dass ich auch andere Menschen mit meinen Bildern in den Bann dieser Magie ziehen kann. Durch meine Bilder möchte ich Ausdrücken, das Leben ist schön und Lebenswert egal wie viele Meilensteine es für uns bereit hält und wie steinig der Weg nach vorne ist. Sei immer positiv und finde deine Magie."

---
---