SGEM Social Programme
While we are sure that SGEM Vienna Art 2018 will prove to be rich in scientific content, we organized a complimentary visits to the world famous museums located in Vienna.
Information about newly added museum-partners will be published shortly!
Hoping this kind gift to all SGEM participants to make this conference a cultural rich experience as well.
Vienna Museum of Natural History

 

Day: 22 March, 2018 - 10.00 h / Group Entrance


Place: Museum's main ENTRANCE

/ticket & conf. badge needed/

Price: Complimentary free access for each SGEM participant

The Museum of Natural History is home to world-famous and unique objects, such as the 29,500-year-old Venus of Willendorf, the Steller's sea cow that became extinct over 200 years ago, and enormous dinosaur skeletons. Further highlights in the 39 exhibit halls include the world's largest and oldest public collection of meteorites, including the spectacular "Tissint" meteorite from Mars, as well as the permanent anthropological exhibition on the origins and development of humans, and the new prehistoric exhibition with the Venus Cabinet and the Gold Cabinet. However, time does not stand still. That is why on the occasion of the museum's 125th anniversary a new Digital Planetarium has been opened, featuring fulldome projection technology that will give new visitors the chance to embark on fascinating virtual journeys in stunning scientific detail to the edge of the Milky Way galaxy or Saturn's rings. The museum's departments are home to around 60 scientists carrying out fundamental research in a wide range of fields related to earth sciences, life sciences and human sciences. This makes the museum an important public institution and one of the largest non-university research centers in Austria.

http://www.nhm-wien.ac.at/en
http://www.nhm-wien.ac.at/en/museum
http://www.nhm-wien.ac.at/en/exhibitions/special_exhibitions
http://www.nhm-wien.ac.at/en/exhibitions/permanent_exhibitions

Opening hours

Thursday-Monday: 9 a.m. - 6.30 p.m.
Wednesday: 9 a.m. - 9 p.m.

 
Tuesday: closed
last entrance half an hour before closing time

Address: Maria-Theresien-Platz, 1010 Wie
Vienna Art Museum Kunsthistorisches

 

Day: 

22 March, 2018  - 14.00 h / Group Entrance


Place: Museum main ENTRANCE

/ticket & conf. badge needed/

Price: Complimentary free access ticket for each SGEM participant


Art from five millennia
The Kunsthistorisches Museum Vienna was built by Emperor Franz Joseph to house the splendid imperial collections, and they make it one of the world's most important museums. Artefacts from five millennia – from ancient Egypt to classical antiquity to the late 18th century – document the patronage and connoisseurship of the art-loving members of the House of Habsburg.
In the Picture Gallery you can see celebrated master-pieces by Rubens, Rembrandt, Raphael, Vermeer, Velázquez, Titian and Durer, as well as the world's largest collection of works by Bruegel.
At the Kunstkammer Vienna goldsmith's works such as the famous saliera by Benvenuto Cellini, sculptural masterpieces, filigree works in ivory, valuable timepieces and complex automata by the best and most famous artists of the day – each item unique in the world – provide an unrivalled cross-section through the history of art.
Equally enjoyable for every art-lover is the magnificent building itself with its imposing staircase featuring a series of paintings on which Gustav Klimt collaborated.

In 2012, the Kunsthistorisches Museum began a new series of exhibitions, for which acclaimed international artists are invited to present their own personal selections of objects from the museum's collections. The first exhibition, The Ancients Stole All Our Great Ideas, was curated by the American artist Ed Ruscha. For the second exhibition in the series, the Kunsthistorisches Museum has invited the British artist and author Edmund de Waal.

Opening hours

June to August
Daily, 10 a.m. – 6 p.m.
Thu, 10 a.m. – 9 p.m.
 
September to May
Tue – Sun, 10 a.m. – 6 p.m.
Thu, 10 a.m. – 9 p.m.

Address: Maria-Theresien-Platz, 1010 Wien
Vienna MOZARTHAUS Museum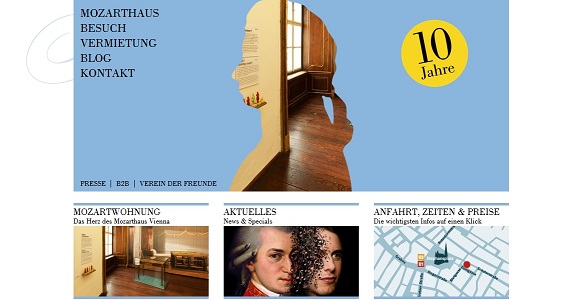 Individual Visit - ticket validity: 19 - 25 March,

 2018


Address: Museum main ENTRANCE

-

Domgasse 5, A-1010 Wien

/ticket & conference badge requested/

Mozarthaus Vienna presents the life and work of the musical genius Wolfgang Amadé Mozart, with particular emphasis on his Vienna years from 1781 to 1791, in a unique setting in the heart of Vienna close to St Stephan's Cathedral.

Domgasse 5 is the only one of Mozart's apartments in Vienna that still exists today. The composer lived in Mozarthaus Vienna in grand style from 1784 to 1787. Nowhere else did he compose more music.
Visitors can see not only the historical apartment but also an extensive presentation of major works by Mozart and of the times in which he lived.



Opening hours

Address: Domgasse 5, A-1010 Wien
Vienna Heurigen Show & Dinner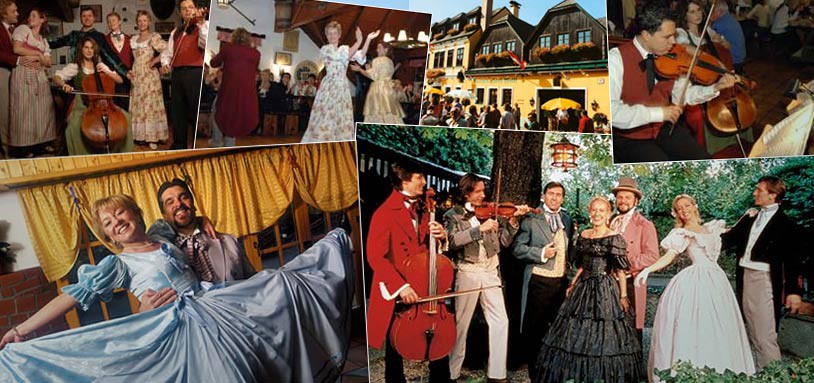 Day: 20 March, 2018 / Time: 19:00 h - 22.30 h
Place:
 Maria-Theresien-Platz, 1010 Wien /ticket & conf. badge needed/ organized bus transport, round trip

Price: 45 Euro / min group of 25 persons (kids 2-12 years old: 20 Euro)

Vienna Heurigen Show & Dinner: A successful blend of Viennese Waltz and Operetta with traditional Viennese Heurigen Culture is presented by the Wiener Heurigen Show at the famous "Wine Tavern Wolff", while you will be served with a delicious 3-course dinner menu and typical Wien wines.
Dressed in colorful costumes, the talented musicians of the 1. Wiener Heurigen Show, supported by 2 singers ( soprano & tenor ) and 2 charming dancers, entertain their audience with a selection of famous waltz melodies, polkas and romantic arias & duets from operettas such as " The Bat ", The Gipsy Baron " or " The Merry Widow".
SPECIAL MENU:
Appetizers
Various cheese spreads, bread, rolls

Soup
Clear soup with pancake stripes
Main Course
Schnitzel Viennese style of turkey or pork, parsley potatoes, salad
Dessert
Viennese apple strudel
Drinks
Wine unlimited, table water
You`ll have a unique opportunity to explore the Austrian traditions and culture in one new experience that you will never forget.